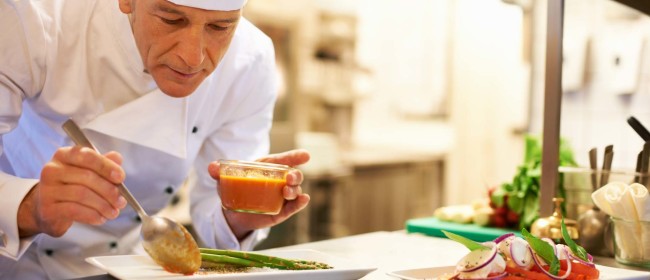 Chef Service
Between our exclusive customized services, we offer you the unique emotion to have a private chef in your house for amazing dinner made specially for you and your loved ones!
 Chef Service available on request direcly in your villa
Want to relax and take it easy during your
holiday and don't have to cook for you and your guests?
If so, we have the perfect solution for you:  personal chef services in your
own rented apartment or villa!
Our chefs offer unique and creative personal  menus right in the luxury of your
own vacation villa!
You will be able to taste the most delicious dishes of typical italian cuisine, perfectly created to satisfy your needs, between a wide selection of both fish or meat dishes
Suggested plates from our chef
Appetizers:
-Specialty of the Sea (Mix of shrimp and marinated anchovies)
-Sliced Sea Food (Salmon, swordfish and tuna salad with olive oil)
-Baked Sea Food (Mussels, squid fish and anchovies baked with crispy vegetables)
-Meat with grilled vegetables
-Sliced cold meat with mozzarella cheese
   First Dishes (Made with tipical pasta):
   – Paccheri with Gallinella (local fish)
   -Mezze maniche with shrimps
   -Spaghetti with octopus, squid fish and cherry tomatoes
   -Tubetti with mixed seafood
   -Penne in Salsa Rosa (with beef, tomatoes, oregano and       mozzarella cheese)
Main Courses:
-Grilled/baked local fish and prawn
-Squid fish with potatoes
-Flag fish with crispy cherry tomatoes
-Stuffed squid fish
-Beef with rocket salad and parmesan cheese
Side Dishes:
-French fries/Baked potatoes
-Salad/Vegetables
Desserts:
-Delizia al limone
-Ricotta e pera