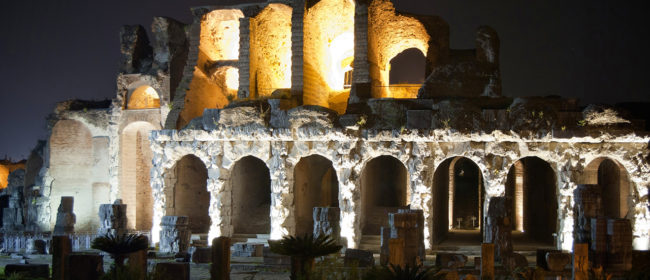 Amphitheatre of S. Maria Capua Vetere, Mithraeum & Museum
Second in size to the Colosseum, the amphitheater of Capua was one of the oldest schools of gladiators, but fame came in 73 BC when Spartacus, the rebel gladiator, headed one of the most famous riots of the Roman period, fighting the Roman army for two years. They followed each other in the arena battles with wild animals and gladiators and the amphitheater could seat up to 60,000 spectators. You can also visit the small museum, which houses objects of different historical periods of the place and the Mitreo, underground sanctuary dedicated to the god Mithras, evocative place, among the few and best preserved in Europe, dating from the 2nd-3rd century B.C.
Site access hours: from Tuesday to Sunday, from 09:00 am to one hour before sunset.